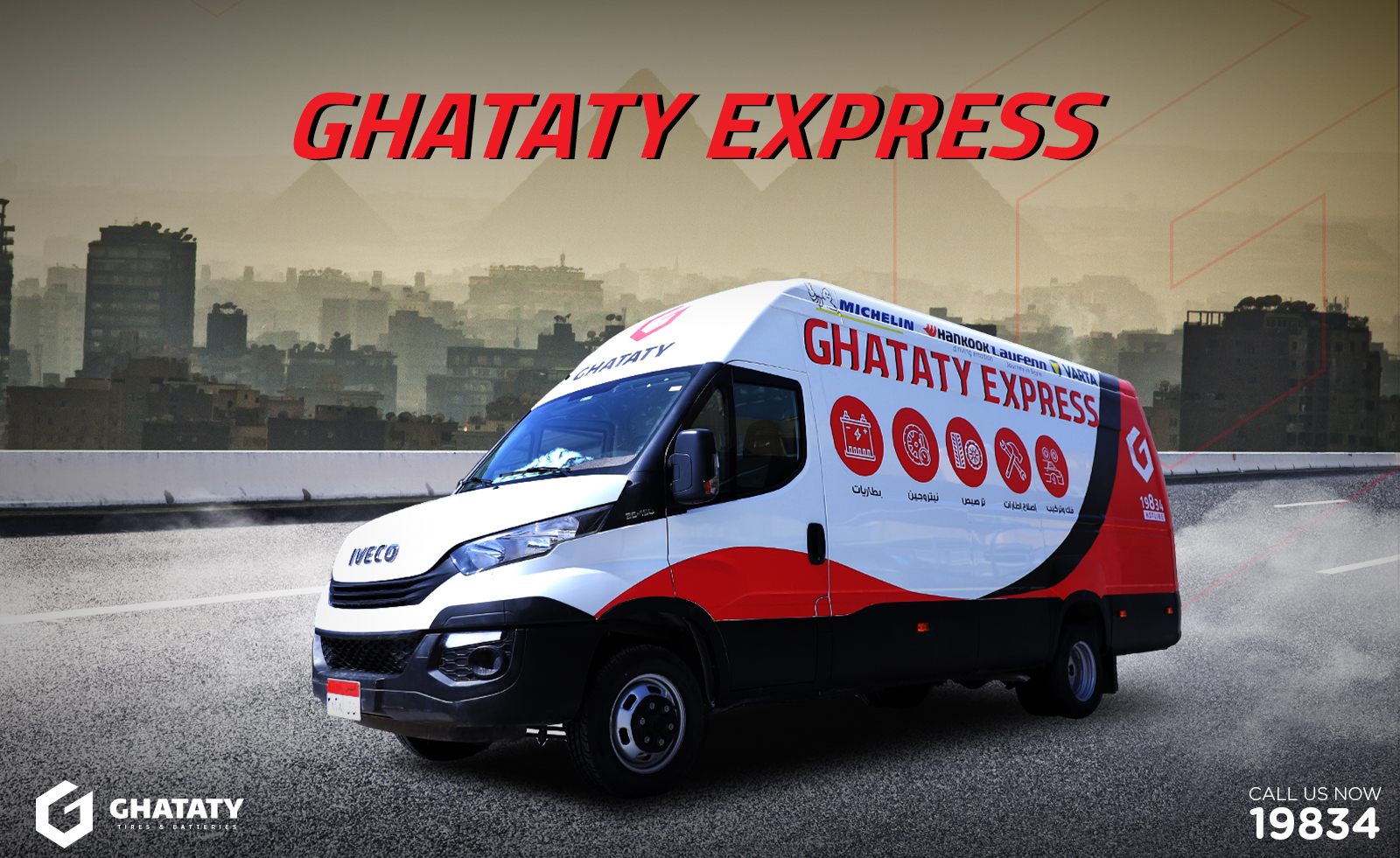 Ghataty Express service in Cairo and Giza
Event
01 January, 2023
 
Ghataty now offers the premium service "Ghataty Express" that allows customers to change the car's battery or tires through our professional technical team that reach them anywhere during the 24 hours. 
Ghataty Express delivers a wide range of tires sizes and brands like Michelin, Hankook, Goodride and Laufenn.

About Ghataty Express:
Ghataty launched the service that includes Battery and Tires installation in Cairo and Giza governorates in 2018. It is also available in North Coast during summer to serve the customers wherever they are.
And the service aims to help All of our customers throughout Cairo, Giza and North Coast to repair their tires and batteries as soon as possible, as the specialized team reaches our customers within minutes.
Latest Events 01 February, 2023
Now with Ghataty and ValU, you can buy all the products from tires or batteries and install them with no paydown or interest for up to 12 months
Read More